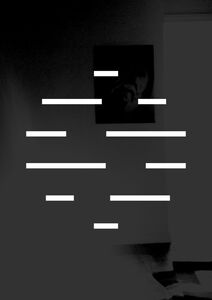 Le troisième numéro de la revue d'artiste publiée par le label Optical Sound, entre musique expérimentale et art contemporain. OpticalSound numéro trois lutte à sa manière contre la standardisation des objets du monde, l'allégeance de l'information et de la critique à l'argent et aux médias.
Au sommaire du numéro trois :
Nathalie Leleu, Le Point de Non-Retour, juin 2015. «Olivier Mosset and I» Justin Lieberman, The Corrector's Custom Pre-Fab House & Je t'Empire, A Tale of Two Houses. Mabel Tapia, Les Noms de l'Art. Vincent Epplay, Pierre Beloüin, entretien. Julien Péluchon, Kendokei, extrait De la Pensée et des Conduites Humaines. François Deck et Raphaële Jeune 24/08/2014 -14/07/2015. John Giorno & Lee Ranaldo, entretien. Pierre Beloüin, Discothèque. Julie Crenn, Sturtevant – Inimitable «Refaire, Réutiliser, Réassembler, Recombiner – C'est la Direction à Prendre» Jean-Baptiste Farkas, P. Nicolas Ledoux, entretien 2009 – 2015. Économie Solidaire de l'Art. François Coadou, Le Dépassement de l'Art chez Guy Debord, Aperçus d'une Recherche en Cours, Seconde Partie. Penelope Umbrico, Out Of Order. Mojave Epiphanie, Ewen Chardronnet, Pierre Beloüin, entretien. François Deck, H-Constitution. Scanners at Maximum Volume, Joachim Montessuis, Pierre Beloüin, entretien. Matthieu Martin, Cover Up. Yann Dumoget, Isabelle de Maison Rouge, entretien. Sub Rosa, Utopies en Série, Guy-Marc Hinant, Philippe Franck, entretien. La Hantise Sonore, Jérôme Poret, Alexandre Castant, entretien. Dépression sous Confidences vers une Oreille sans Conséquence, Valérie Caradec, Alexandre Roccuzzo, entretien.
Book details
Publisher

Original text

Yes

Language

Original language

Publication date

Page count

Theme